Learn how to boost your credibility online using white papers, case studies, and eBooks
When it comes to building business credibility and getting the word out about your solutions, you have a lot of options for content publishing, from white papers to case studies to eBooks.
In this free eBook, you will discover:
Why using content to build business credibility works.

How to use white papers, case studies and ebooks to create a credible online presence for your business.

How to use content marketing to attract more customers, build trust and reputation.

How to boost your legitimacy and authority and position yourself as an expert in your field.

How to determine which type works best for your needs.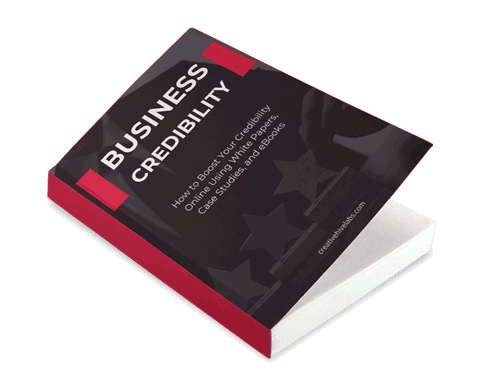 "*" indicates required fields
Frequently Asked Questions