Expressing the Identity of Your Company to Connect with Your Audience
The heart of your organization is your brand. It's more than simply a logo, font, or color: Your brand is a strategic identity that captures your essence, conveys a more profound purpose that resonates with your audience, and wins them over. We provide services in branding strategy development that help your brand find its voice, standing out, and making an impact.
In brand building, it's common to make the mistake of proceeding to make marketing and design decisions without a clear, unified brand strategy. The brand strategy builds on a vision, is aligned with your business strategy, emerges from a company's values and culture, and reflects an in-depth understanding of your customer's needs and perceptions. We build brands that clearly define your positioning, differentiation, and competitive advantage. Developing an official brand identity and voice, then applying it consistently, makes all of your marketing communication more effective, resulting in a compounding ROI over time.
The value of a magnetic, confident brand in an often commoditized world is undeniable. Whether you've overlooked yours for years, are entering a new market, or need a breath of fresh air, we not only can help you find your story but own it too.
To us, your brand is your authentic, differentiating story you tell the world—and how the world, in turn, perceives and experiences you. It's the market-facing interpretation of your business strategy that drives culture, marketing decisions, and priorities. However, it's also about the ones outside your organization; how they describe you, their opinion of you, and what values they associate with your brand.
We can help you shape and build your brand.
We are a branding agency that specializes in digital strategy, development, design, and content.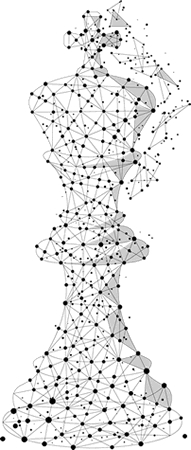 Reimagining Your Brand
Reimagining your brand is a significant decision and often happens at sizable inflection points of change. These include:
Developing a Great Brand
Behind every richly successful great company, product, or service is a memorable brand—a brand that both stands for something while also standing apart from its competitors. First, we work with you to develop an evolved branding strategy to position your personality and prowess. Then, we translate that identity into your voice, look, and iconography.
Great branding is about providing customers with reasons to believe in your company. Marketing your products and services requires more than great features and low prices. In the competitive marketplace, connecting with your customers is a priority. You have to make an emotional connection and create a meaningful experience if you want them to care about your brand.
Your visual identity or logo can sometimes make your organization seem "behind the times," or maybe it's just too similar to your competition. Appropriate and effective colors define your brand identity and create inspiring narratives that transmit the message and arouse emotions. Our focus is developing and executing lasting design strategies for our clients that build strong and memorable brands. Our branding strategists can help make your brand meaningful, relevant, and unique.
Another critical aspect of this process is ensuring that everyone in your business talks about it using the same kind of language. We develop brand guidelines so you can do precisely that and efficiently manage your brand moving forward.
Successful brands require creative, disciplined, and thoughtful strategies to move them forward. Our comprehensive analytical and strategic methodologies provide a solid foundation to build a unique brand experience that will drive results for your business.
Visual communication is vital to your brand's success, whether logos, signage, packaging or digital displays. We craft eye-catching designs across all mediums that engage, excite, and ensure your brand's message is communicated with a single glance.
Our team of brand specialists can deliver, whether you're an established business in need of a refresh or a startup looking to enter the market with a bang. No matter your budget, business size, industry, or location, we offer affordable, flexible, and scalable brand and logo design services to suit. We build strong brands through solid strategic direction and inspiring creative execution, delivering powerful and unique identities that claim distinction and resonate in the marketplace.
A strong brand presence is crucial in today's marketplace, so make your brand work for you with professional branding services that will get you noticed.