Set up an SEO Foundation for Your WordPress Website
At Creative Hive Labs, we optimize WordPress websites for higher rankings & more traffic with our expert WordPress SEO and WordPress web design team housed under one roof. With the knowledge of all the features and mechanics of WordPress, our team can set up search engine optimization designed for your business growth goals. A solid SEO campaign provided by us can improve your company's digital presence, drive website traffic, and promote lead generation.
Expert WordPress SEO Company with the Services You Need to Rank Higher
Installation and setup of SEO plug-ins
XML sitemap setup and submission to search engines
Robots.txt creation and optimization
URL review, recommendations, and optimization
Image optimization
WordPress performance and speed optimization
Google Analytics installation and setup
Google Search Console installation and setup
Google Tag Manager installation and setup
Bing Webmaster Tools installation and setup
Organization Schema structured data
Content development strategy
Link profile analysis
SEO success recommendations
Review and strategy calls
& more
More About WordPress CMS
WordPress, the most prevalent CMS platform in the world, is still growing in demand. WordPress doesn't require a complete expert understanding of PHP like Drupal or Joomla. However, programming experience is required to make customizations. Pre-developed templates and plug-ins can be used, and depending on your goals, these may or may not be suitable for you.
WordPress has numerous SEO plug-ins, and these plug-ins help but do not do all of the work. Yoast SEO, one of the most popular plug-ins, makes optimizing your site easier and does offer additional baked-in SEO best practices. If you are still looking to rank for major keywords, it is essential to work with an expert SEO company to guide your business through the search marketing process. WordPress is open source, meaning code can be customized and modified as needed. Basic websites and smaller content-based websites are the most popular websites that use WordPress.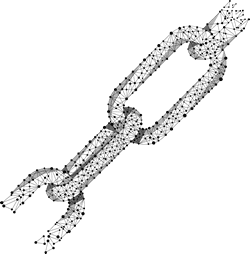 Typical WordPress SEO Challenges
With WordPress, like many platforms, the code and front-end design of the website significantly impact the SEO campaign success. Working with a WordPress SEO company that understands development is essential to ensure your theme is as search engine friendly as possible. We've seen themes hurt SEO efforts due to their code design.
Choosing the right plug-ins can not only be a challenge but present a variety of SEO challenges. Different plug-ins may make sense depending on the number of pages and posts on your site and how your website was designed. WordPress SEO plug-ins, even the best, need to be configured. They don't do the work for you; instead, they make it easier. People often install a plug-in, thinking it will take care of everything. The reality is that plug-ins often give you the capabilities to help make the website more SEO friendly or do proper SEO. However, someone still needs to perform SEO to boost organic traffic.
Breadcrumbs within WordPress can also prove challenging to design and manage for SEO, specifically if you're looking to generate an eCommerce website using the WordPress platform. Discussing the breadcrumb issue with your SEO team and developers is crucial. Breadcrumbs help Google understand your website and site architecture, so it is imperative to have them if you can. Your website must be SEO friendly, to begin with, as it will make growing your organic traffic a quicker process.
WordPress SEO Delivers Results
How do SEO services for WordPress work?
WordPress SEO Audit & Analysis
We'll do a detailed SEO audit for established WordPress websites to determine what additions, changes, and modifications need to be implemented to boost your visibility and rankings within search engines. Based upon what will make the most significant ranking impact in the shortest amount of time and your current keyword positions, we'll identify long-handing fruit (easy to fix items). We've worked on hundreds of WordPress sites, so we know what needs to happen to boost your search engine positions.
Develop a Custom SEO Strategy
We'll develop a custom WordPress SEO strategy after we've analyzed the website. This strategy will be based on your current positions, industry, and competition and focused on your goals. No campaigns are the same, and at Creative Hive Labs, we develop a strategy specific to your needs. We offer numerous SEO packages meeting the needs of different budgets.
Monthly Technical Updates & On-Site Optimization
We can quickly make technical updates that will improve rankings with our entire in-house team of WordPress developers. Our team can handle any development task from changing basics such as header tags, title tags, and ALT tags. We also address more complex tasks such as coding pages to focus on featured Google results. We'll be sure to set up your SSL certificate (if needed), get your on-site SEO in great shape, and improve your site's internal linking structure. Also, we provide custom programming and landing page development services in-house. We will make your code easy for Google to read; we're on-site SEO pros.
Ongoing Content Creation
An essential part of an ongoing WordPress SEO campaign is creating new content regularly. Our SEO team will create a content calendar built to increase rankings for current keywords and rank for new keywords. It's essential to become an authority in the search engines, and a well-thought-out, well-developed content campaign will help establish your authority position. Our specialty is to create content that can be posted on industry-leading blogs to build external links back to your site.
WordPress SEO Support Services
Plugin Optimization
The first step to WordPress SEO is configuring a solid SEO plugin. We ensure your settings are configured optimally from the Search Appearance tab to setting up Webmaster Tools and social metadata. We will do screen-sharing training sessions if you need training on optimizing content.
Optimal settings
On-page SEO (and training) beyond green lights + researching focus keywords
Webmaster Tools setup, breadcrumbs, sitemap submission, + publish dates
One on one screen sharing training (we'll log in and teach you to optimize pages/posts)
Speed Optimization
Speed is a critical ranking factor today. Our SEO Experts & Consultants can boost the load speed of your WordPress site and increase your website's chances of getting ranked higher on Google and other search engines. We provide before and after GTmetrix reports and use load time as the primary metric for testing. However, there is a correlation between load times and scores in GTmetrix and Google PageSpeed Insights.
Cache plugin + CDN setup
Hosting + server configuration
Image, plugin, script optimization
Before/after GTmetrix reports
Video SEO
Optimizing your videos is essential for your SEO success today, with video popularity across all kinds of internet users. We find long-tail video keywords and optimize them for click-through rates, engagement, and keyword usage to help you rank videos higher in both Google and YouTube, in addition to providing on-site SEO support.
Researching YouTube keywords, monthly searches, and competition
Optimizing videos for keywords
Video description optimization
Transcripts, thumbnails, tags, location
Keyword Research
A good keyword list takes into account profitability, monthly searches, and competition. Through the research of high opportunity keywords, we'll optimize both new and existing content. An excellent keyword list is crucial for your content strategy!
Comprehensive collaboration on your current keywords, services, and products
Keywords for blog articles intended to produce more links, shares, and clients
Keywords within your competition (high searches with low competition)
Keyword research is the most critical step to on-page SEO
Content Optimization
After you have a solid keyword list, the next step is to create perfectly optimized pages around those phrases. Whether you need help using your keywords in the right places or developing new layouts, we're obsessed with on-page SEO.
Using keyword(s) in the right places
Targeting multiple keywords
Other on-page SEO tricks (e.g., HTML table of contents, social metadata formatting).
CTRs (SEO titles + rich snippets, meta descriptions, FAQ rich snippets, publish dates)
Google Maps
We optimize your WordPress SEO with Google My Business, citations (directories), and geo-targeted landing pages through the use of Google's local search ranking factors. We'll use your website, links, and citations to rank higher in localized search results and Maps, whether you have one location or multiple.
Citations (online directories)
Google My Business
Optimizing multiple locations
Geo-targeted landing pages
Google Analytics
We use Search Console and Google Analytics to create dashboards and deliver detailed reports on your WordPress SEO. You can learn about your site visitors (location, where they come from, age, gender, and much more) through Google Analytics. We can also help you learn how they interact with your site and set up clear tracking goals & events.
Best & worst performing content
Adding tracking code
Setting up custom reports based on specific metrics you want to be measured
Segmenting data (mobile device, location, age, gender, language)
Rich Snippets
Rich snippets add "additional information" to your snippets, significantly increasing your click-through rates. Your WordPress site should have zero errors in Google's structured data testing tool and be taking advantage of all possible rich snippet types specific to your content.
Rich snippet plugin configuration
Identifying the content on your WordPress site that can use rich snippets
Testing and fixing errors in Google's Structured Data Testing tool
Adding the necessary markup
Google Search Console
Have us fix mobile, security, sitemap, and indexing errors in Google Search Console. We can also set up Search Console if you don't have it already. We provide training on using it to improve your WordPress SEO and use the Search Analytics report to track CTRs and rankings.
SEO metrics using search analytics
Fix crawl errors (broken URLs)
Submit Yoast XML sitemap to Google
Fix mobile, security, index errors
WordPress SEO FAQs
Do you only work with WordPress sites?
Yes, we do not offer SEO services for other platforms like Godaddy, Wix, Squarespace, or Weebly. WordPress is the #1 CMS for having an SEO-optimized website.
How is SEO performed on a WordPress website?
Optimization of a WordPress website isn't much different from optimization of any other website. SEO's essential aspects, such as writing high-quality content, boosting site speed, and choosing the right keywords through keyword research, continue to matter the most. How technical SEO is implemented is different on WordPress. WordPress uses themes built in PHP, so your SEO service provider must have WordPress developers on staff. With technical SEO being more important now than ever, working with an SEO agency that doesn't have development skills means your chance of ranking #1 in the search engine results will be lowered.
How does digital marketing work with my SEO campaign?
It is easier to rank on the major search engines the more you're working on all of your marketing efforts. Google Ads campaigns, social media campaigns, affiliate campaigns, and email marketing all help to build your brand on the internet. Google often rewards your website with a higher domain rating score as your brand name grows. Applying SEO efforts will help your organic traffic explode if you are well known within your industry and have an excellent reputation online. All of our campaigns are specific to your website based on your other marketing efforts and where you're currently ranking.
How long does SEO take to work?
At Creative Hive Labs, we don't make promises we can't keep. We'll look at your website and create a step-by-step plan. We'll give our feedback on how long it will take to improve your website's search engine rank within the plan. However, with over 200 different ranking signals, it is difficult to predict how long it will take a website to rank. How long SEO takes depends on numerous factors, such as your current search engine position, how long your website has been around, and your past SEO efforts. It's typically a long-term strategy. Moving up multiple pages on Google takes longer than just moving up a few positions. Give us a call, and we'll design a detailed proposal to improve your WordPress SEO efforts.
Do you offer any guarantees?
We routinely and consistently provide our clients with the highest level of results and service. While we cannot guarantee top rankings because many factors are beyond our control, we have a proven track record of delivering results to our clients.