Bringing a New Look, New Functionality, and Better User Experience to Your Site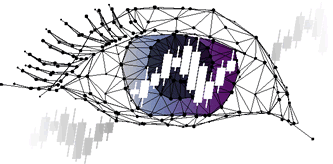 Website redesign services help modify a website's existing appearance and experience with the complete or partial revamping of user experience design and user interface. Creative Hive Labs covers the entire website redesign cycle – including loading speed optimization, UI and UX audit, and content migration – to ensure longer visitor sessions and a higher conversion rate.
$1.73 Billion in annual revenue is lost due to slow-loading e-commerce websites
68% of visitors immediately leave a company website that has poor UI or/and UX design
46% of visitors make business decisions based on a company's website visuals
Your website's visitors only need 0.05 seconds to determine opinions about what they experience and see on a web page. During the next 5 seconds, 94% of visitors form a firm impression of your business, which is challenging to change later.
You have a minimal amount of time to acquire a customer. Your best strategy to quickly convey a striking brand image and earn the trust of your future clients is high-quality UI and UX design.
If your website needs a unique, modern, and creative appearance, a website redesign can help you achieve that quickly. A redesign can also be targeted to increase your website's ranking in the SERPs.
Server inactivity, lack of new visitors, and no keyword optimization lead to lower website rankings in search engines and hidden to prospective clients. After redesigning your website, we optimize it for the keywords relevant to your business to put you back on track for success.
The Realities of a Website Redesign
A website redesign sounds extreme – because it is. A well-executed website redesign can bring in drastic changes, and we're not only talking about the look of your site.
At first glance, your website may be performing and operating to your expectations. But did you know that with website redesign, you can improve crucial aspects of your website? Reach your digital marketing goals, increase overall functionality, further enhance the user experience, and improve your brand's image all in one redesign.
A website redesign is a requirement. It's not just about keeping up with trends in design; website redesigns emerge from the demand to keep up with the evolving customer demands, industry, and technology. For your business to thrive, your website needs to be able to make the most out of your brand's marketing potential.
When we redesign your website, our central goal is to enhance your bottom line. We'll work together to set specific goals for your new site – increase traffic, generate more leads, increase dwell time, etc.
Our professional website redesigns incorporate a responsive design, meaning your website will display perfectly on all devices, from smartphones to computers to tablets. With a responsive design, you don't have to worry about building a designated mobile website. It's simple and hassle-free.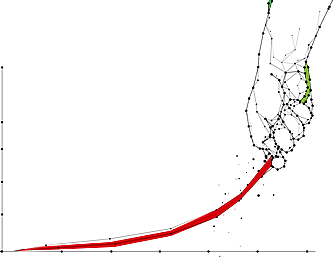 Redesign to Improve Your Bottom Line
Your website needs to represent your company offerings and brand well. That's why corporate website redesign services are essential for modern businesses.
When you partner with Creative Hive Labs for your corporate website redesign, you'll get more than a great design. Our experienced designers and developers will take an individualized approach to the website redesign process to guarantee that your new site helps you attract more leads, customers, sales, and revenue online.
Our website redesign services help modern businesses expand their bottom line. They keep your online storefront looking sleek, stylish, and updated. When you redesign a website, you can truly maximize your brand's potential while growing your bottom line. A website redesign may be right for you if you need to grow your business, business is declining, you receive a lot of customer phone calls about general questions, you receive negative customer feedback about the site, your site looks out-of-date compared to competitor sites, you need new functionality, there's a loss of traffic to your site, or you've lost position in search engines. These factors all impact your bottom line.
Redesigning to Improve Your User Experience (UX)
User experience (UX) design is essential to a website redesign plan. In a nutshell, UX refers to the overall experience a user has while on your site or how they feel about your business, products, or services you provide.
Is your website design intuitive and straightforward to navigate, or does it send visitors continuously to the back button? If users don't feel confident and comfortable on your website, it might be time to consider redesigning your site to improve the overall user experience.
You can boost customer satisfaction and keep people coming back for more by enhancing your website's versatility with professional website redesign services.
When people visit your website, they should locate the information they need swiftly and without getting frustrated. If your website is not designed well and is challenging to navigate, your company's reputation can be negatively impacted, and you can miss out on qualified leads.
Visual Updates
Visual elements have a massive influence on how your website performs. They help you retain leads engaged and interested while visiting your page. Plus, visuals can make an enormous difference when it comes to turning your target audience into consumers.
People don't want to see blocks of text when they visit your site. It makes your site seem overwhelming. Regardless of how helpful it may be, many users will leave your site because they don't want to read pages of text.
By adding visual components, you break up the text on your pages, creating balance on your site.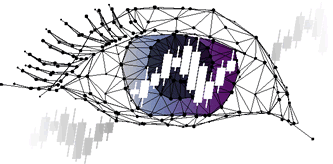 Website Redesign for Search Engine Performance with SEO
You want to ensure you do everything correctly if you're going to put in the effort and time to redesign your site. When creating your newly designed site, make sure to optimize it for search engine optimization (SEO).
SEO is the method of boosting your website's ranking in the search results to reach more relevant leads. It's a significant way to help you increase traffic on your site.
You must choose keywords for your site to start using SEO. The keywords you choose will help Google index your site to appear in relevant search results. For people to find your newly redesigned site, you must use keywords that drive relevant leads to your site.
Once you have your keywords chosen, you'll integrate them into your site. You can put them in the meta description, title, headings, body, and text of your page, guaranteeing that your site will rank for those keywords.
Assessing Your Website's Performance
To handle how well your site is currently performing, you must analyze and track your website. This is the only way to see if your site is successfully encouraging valuable leads for your business.
You'll look at how people interact with your site when tracking it. Are people visiting and leaving? Or, are they examining your site to browse your services or products or learn about your benefits and industry? You'll also analyze how do they communicate with contact forms? Do they fill them out or ultimately abandon the page?
Examining your site will help you fully understand how your audience interacts with your page. It creates a chance to enhance your site and user experience, which directly benefits your online presence.
If you look at your metrics and notice that your conversion rates or dwell time are low, it may be time to redesign. A redesign helps keep leads interacting with your site longer and gets them to convert by generating a user-friendly website.
Planning for Success
When doing a complete overhaul of your website, remember that your site needs a look and a persuasive message. The redesign of your website is to influence business, and all design decisions should concentrate on converting more customers and expanding leads and sales. Instead of focusing on the exact shade of green, think about how your site redesign will enhance your marketing purposes. Given 15 minutes to absorb content, 66 percent of people would rather read something attractively designed than plain text. People are visually drawn to elegant, efficient websites, so you must invest in a website redesign company that can deliver. Your site's new look will eventually generate more leads than your current website by implementing strategic website design. With more leads come more sales, money, and a more robust business — all from web redesign services.