Long-Term SEO Strategy
Are you seeking to improve organic traffic by 50%? Increase rankings around a small but crucial list of keywords? Recover from previous Google penalties? Or do you want to outrank and outsmart specific competitors?
Each page of your website contributes to — or takes away from — its success. We help your website work hard for you and your customers. Having an online presence was the first step to growing your services online; now, you need to optimize your investment to get the search results you deserve. Our SEO Audit & Strategy services are catered to deliver results, no matter the type of business/services you provide.
Without an in-depth analysis, it's difficult to know if your site has issues holding it back from achieving optimal search rankings, not to mention better usability for your customers. Having a streamlined, sleek website and free of duplicate content and technical errors can help boost your organic search positions.
We look at SEO as a long-term strategy, allowing us to achieve the best rankings most sustainably. You need to understand that SEO is a means to an end, not the end itself. Trust our expert SEO team, for they are the best people to identify the lingering inefficiencies and provide suitable solutions.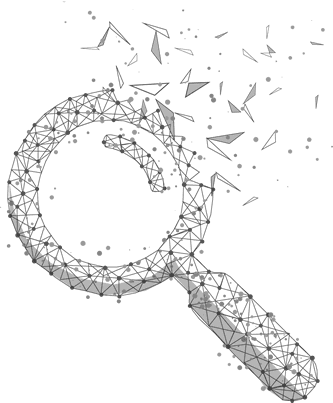 What is SEO exactly?
SEO stands for search engine optimization. It is one of numerous marketing channels companies utilize to drive new leads and revenue for their business. SEO centers on what is referred to as organic traffic. At Creative Hive Labs, we specifically concentrate on organic traffic coming from Google as it is the most prevalent search engine in the U.S. It is an ongoing approach that aims to place your website at the top of the search results for highly coveted terms that your ideal customer is searching for. When your website arrives at the top page of Google for applicable terms, users go to your site and, ideally, enter your sales funnel. SEO does not drive direct or immediate leads. If you are looking to obtain immediate leads, check out our paid search services.
Developing an SEO Strategy
Setting Goals
While it's easy to say I want to rank better or get more traffic, these statements don't represent clear goals and provide you with a clear direction. You need a clearer view of your main goals because it's your goals that will give you the insight necessary to examine the data that comes out of a great, thorough SEO audit. You can receive the best SEO audit service in the world, but if you don't have a definite goal in front of you, you're only wasting your time. As we mentioned earlier, search engine optimization is only a means that will hopefully get you closer to your identified goals.
Once you understand your primary focus and goals, you can get into breaking down a full-length audit. However, you should also know that you can't expect immediate results from any SEO campaign. SEO is a complex process, and it takes time to do it right. The more complex your website, the longer it will take for the SEO audit to be performed and your SEO strategy to be fully executed and yield outcomes.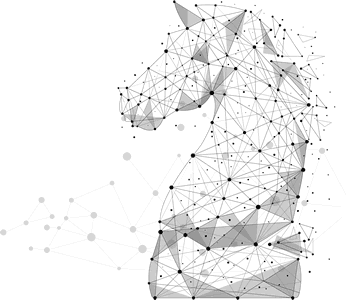 Our SEO Audit & Strategy Development Process
We leave no stone unturned when examining your website. We take great pride in our holistic approach, scrutinizing each contributing factor down to a granular level. Through our use of intelligence tools, we can gain comprehensive insights into your industry and its market.
Trusting a business to handle your SEO strategy is no simple task in an industry built upon professional opinions. While it may seem intriguing to opt with a company that promises instant success, these companies often implement nefarious tactics that result in serious long-term consequences. At Creative Hive Labs Interactive, our philosophy takes the long-term view of search success by implementing custom strategies from our search engine optimization audits. These involve tried and true tactics.
Your website is a complicated network of pages consisting of numerous fundamental elements native to your domain and elsewhere on the internet.
Given this, your SEO firm must be able to identify all contributing factors to your digital footprint when conducting an SEO audit and provide a thorough analysis of your current strategy while providing suggestions for future implementation to obtain the success you deserve.
An SEO audit is a process of investigating the quality of your website and how it correlates to your industry's best practices and other competitors in your space. An SEO audit should examine all aspects of your website, from the UX and design to your organic ranking profile. The audit should aim to recognize gaps in your website and how connecting those gaps can improve your organic profile directly related to goals and revenue growth. The audit should be created as a concise road map with actionable steps and a clear roadmap to improving your organic presence.
The on-page analysis considers several criteria: content quality, URL structure, metadata, user behavior, keywords, design, performance, and other factors. A technical SEO audit grants you insight into your site is doing well and could do much better.
Off-page SEO analysis is the method of finding out what others think of you and discovering the quality of the company you keep. We will look at your inbound links to learn if they are from relevant, high-quality sites. This includes reporting any backlinks that have the potential to cause harm to the website, along with a strategy to remove/disavow them.
Our SEO audit begins with a SWOT analysis of your site based on non-brand organic possibilities. The SWOT analysis identifies your website's opportunities, strengths, weaknesses, and threats with your organic presence. We base this SWOT analysis on our approach to SEO and what we have defined as the most crucial ranking factors. We believe three primary factors influence SEO. They are technical health, authority, relevance. After reviewing your website's execution with each of these three pillars, we are at a point to identify where your website's opportunities, strengths, weaknesses, and threats are. We go through each of the three different ranking factors (technical health, authority, and relevance) and summarize each performance, takeaway, and subsequent action. We can then provide a recommended plan of action with a proposed timeline and budget based on this information.
An SEO audit will cover all of your website's considerations that could influence your website's ability to perform in the organic search channel.
SEO Audit Support Services