Create a Functional Proof of Concept or MVP
Go from concept to working software quickly by prototyping with WordPress
Why bother developing an MVP or prototype with WordPress when nothing beats custom code that gives you complete control over every aspect of the application and creates fast, secure, scalable, and flexible applications? Coding takes time, sometimes a lot of it. The discovery process alone can take weeks. Fortunately, Creative Hive Labs can leverage WordPress to create a functional proof of concept or minimum viable product (MVP) for you. This will enable you to quickly test the functionality of your idea or solution with little to no custom code and do so at a comparatively minimal cost. We can rapidly create highly interactive and visually appealing applications using WordPress for a wide variety of application concepts.
A key advantage of prototyping is the ability to test an idea, learn from the process, and make reasonable assumptions about feasibility without utilizing all your time and resources. Creating an MVP gives you the power to truly validate a business, solution, or app idea while saving development time and budget. Should the MVP succeed and result in customer purchases or other desired actions, you can then move forward with fully developing a custom application that will scale more efficiently and meet your detailed requirements accordingly. Or, you may find that your MVP or prototype is just what you need and delivers a solution suitable for production.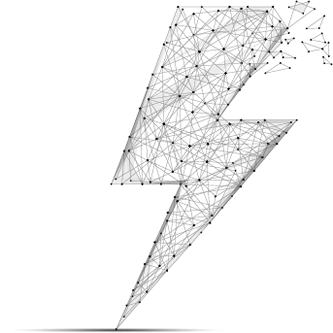 Prototyping with WordPress
Prototyping with WordPress allows Creative Hive Labs to create a solution for you that will enable you to achieve the kind of goals common for prototypes, investor demonstrations, and generating stakeholder feedback and buy-in.
WordPress can be an ideal solution if:
Visualize how your app will work

Test the market with an MVP

Test interfaces internally

Improve the client discovery process

Improve time to market of product

Impress clients, investors, and other stakeholders

Prove concepts and data structures before fully committing

Elevate the user experience
Flexible Solutions That Give You High-Fidelity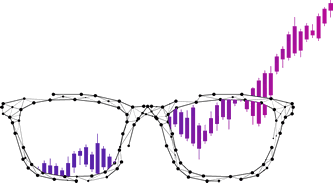 Creating flexible, high functionality, and high fidelity prototypes traditionally requires a lot of custom development time upfront. Managing a project's time and resources is a primary concern for the development team and the client. As a result, to meet deadlines and budgets, both parties agree not to create them most of the time. However, these types of prototypes can be invaluable as they contain a high degree of interactivity and provide a better look at the final solution. This is where Creative Hive Labs's use of WordPress comes in.
We find that WordPress is an excellent choice for quickly creating prototypes due to the inherent flexibility of theme templates, the diversity of standard functionality you have at your disposal through plugins, and your ability to customize the user experience quickly. WordPress even provides the base functionality found in most applications, including user logins and role management, data queries, media management, URL routing, and database structure within the core software.
< Case Study />
Creative Hive Labs Develops Web App MVP for Healthcare Company with WordPress
The client wanted to quickly develop an MVP web app to facilitate a primarily self-service online HST option to validate their business idea. Getting a solution to market very quickly was the main priority as the market is highly competitive.
WordPress Deliver High-Level Components
Essentials for Prototyping with WordPress
To understand how WordPress can quickly build a functional prototype or MVP, you need to know that an application can be broken down into the following five high-level components. All of which Creative Hive Labs has the experience and expertise to architect and design for your custom solution.
A Single Company Path from WordPress to Custom Development
When you're ready for a truly custom web development solution, you can seamlessly transition to working with the custom software development team at QAT Global. Since Creative Hive Labs is a division of QAT Global, we are able to provide a single-company path from WordPress-based solutions to full custom development. This provides customers with a strong advantage as their needs evolve, they gain market traction, or they gain additional startup funding, since the team that helped them get to that point will also be there to help them as they grow their solution.