Designing the Plan that Turns Goals into Great Results
(and streamlines your marketing while we're at it)
Strategy is a fundamental component of our business; we work with our clients to better understand their customers, help them determine the best sources of new customers, reactivate dormant ones, and develop strategies that drive deep engagements. We make our clients' customers more loyal and valuable.
Here at Creative Hive Labs, our approach to strategic marketing services involves a holistic view of business operations to connect opportunities. We aim to advance the customer experience at every touchpoint, online and offline.
We start the strategic framework process by identifying the disconnect between consumers' actions and their actual feelings. From and business growth and brand identity strategies to new product and media strategies, it all begins with a simple question: Why?
"Why?" takes you back to the wonder of childhood and yet puts a microscope on assumptions and old ways of thinking. Can you answer "Why?" confidently to questions like:
Why does your brand exist?
Why should people care about your offering?
Why do your employees come to work every day?
Why should people pay attention to your marketing campaigns?
With that child-like enthusiasm for the questions, our integrated team of marketing consultants will guide you through a long list of "Why" questions to get to the heart of it all. This process will help uncover crucial insights to lay the foundation for successful strategies across your organization.
Creative Hive Labs works across various industries to help brands map, plan and execute their brand, business, marketing, and communications strategies. Our unique technology-based creative agency model enables us continuously identify opportunities to disrupt markets and defy conventional thinking. You can count on receiving practical marketing advice based upon demonstrated expertise in strategic thinking, evaluating, planning, and stakeholder research to help define your brand attributes.
We focus on strategies that systemically align all internal and external factors for an integrated approach to guarantee your marketing efforts are systematically working together, from audit and analysis to design and implementation. Our services are built to pivot and flex alongside our clients ' ever-evolving priorities from business and brand growth playbooks to creative strategy and digital development and architecture.
Services
We take a lean, data-driven approach to marketing strategy by defining and deploying marketing strategies that are specific and measurable. We focus on solutions that directly relate to the consumer experience to identify opportunities for lead generation campaigns, product and service launches, social growth programs, digital architecture development and more. By helping you get ideas to market quickly, we can help you learn, iterate, and grow.
Strategy Development & Implementation
One-on-One Guidance
Positioning & Messaging
Search Engine Optimization
Marketing Campaigns
Creative Briefs
Marketing Experiment Design
Technology Stack
Platform Integration & Data Transfer
Lead Generation
Copywriting
Email Marketing
Content Marketing & Thought Leadership
Advertising Advice
Digital Advertising
Print Advertising
Marketing Execution Orchestration
Sales Coordination
Analytics Review & Reporting
Marketing Strategy Services
Marketing without strategy usually leads to underperforming campaigns and wasted time and money.
Growing a business in the digital world brings many challenges and opportunities that demand different web marketing strategies and solutions. A marketing strategy that has worked for a specific audience segment may not be the best approach for another. Likewise, marketing strategies that yielded positive results a year ago may not generate the same results today.
All too often, outdated and unfocused marketing strategies turn profitable businesses unprofitable. Does your company have a clear-cut marketing strategy? Do not miss out on opportunities to boost your integrated marketing performance. Now is the time to invest in marketing strategy services and take your success to the next level.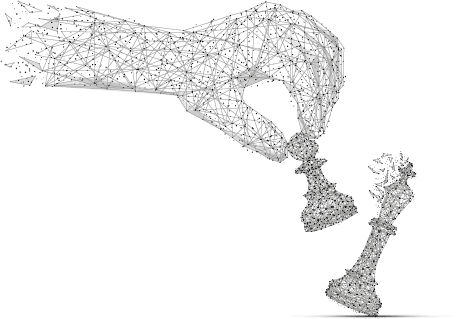 What to Expect When Working With Creative Hive Labs
We'll work together to develop a concrete marketing strategy that allows you to execute it with confidence. This starts with documentation that identifies your ideal target audience(s) along with the research-based plan for exactly where and how to reach them and what kind of messages will resonate with them most effectively. Your strategy will also include daily, weekly, and monthly ACTIONABLE steps for your product, service, or organization designed to maximize growth. Finally, we'll help you identify the KPIs by assessing your successes and failures as you review your analytics and make adjustments for changing market conditions.
Marketing Strategy Areas of Focus
You Will Run Into Obstacles Along the Way, But We Guide You to a Clear Path
Marketing strategy development is the process of creating roadmaps and action plans to guide business owners and marketers. Even the best roadmaps and plans need updating to address unforeseeable obstacles like industry-disrupting competitors, global health and security issues, and others. We'll be here to help you plan your strategy to navigate these types of obstacles and get you back on a clear path to success.
Outcomes
Determine marketing gaps
Expand your reach
Improve audience targeting
Save time, money, and resources
Increase traffic, leads, and conversions
Generate better, faster revenue
Discover more opportunities to build brand awareness
Take appropriate actions
Measure campaign performance and brand success
Build a brand reputation
Scale business
Compete with industry leaders
Accomplish business goals
Manage your financial resources
Why?
Why does your brand exist? Where are you now and why? Where do you want to be and why? Why should people care about your offering? What is the best approach to achieve your business goals and why? Where does your digital marketing budget go and why? Why should people pay attention to your marketing campaigns?
Let's work together to answer these questions and all the Whys!