Optimize Your Search Engine Visibility With Keyword Research Services
Keyword research reveals how your customers are finding you, how they could be finding your website more often, and how they're finding your competitors. The heart of SEO effectiveness is knowing the right keywords to target. Keywords are the primary meeting point between a searcher's query and your website. Before you can begin any serious attempt to improve your search rankings and traffic, you must know which keywords are most valuable for you to target and which ones will have the most meaningful influence on your business. Plus, optimizing a website for every conceivable relevant keyword phrase is not only prohibitively expensive, but it's also virtually impossible; further supporting the need to make selecting the right keywords is essential.
Competitive SEO keyword research and analysis are the foundation of SEO campaigns. Our expert team ensures your website is evident on Google and Bing for targeted keywords that drive revenue, sales, and leads to your business.
Our website keyword research and analysis process has developed over the years and achieved top results for clients in various competitive B2B and B2C niches, including lifestyle, healthcare, and professional services.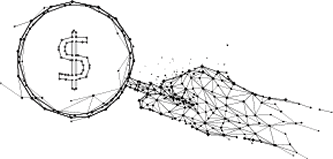 SEO Keyword Research Services
Effective SEO Keyword Research Services That Set You Up for Success
Take Your SEO to the Next Level
Keywords define the content you need to create to attract the right visitors (and prospective customers) to your site. Getting your keywords right is not only required for good SEO; it's crucial for meeting your business goals. SEO is at the center of everything we do at Creative Hive Labs, so keyword research comes second nature. By getting to know your company, competitors, industry – and most importantly, your potential customers – we can recognize the optimum keywords for your site.
Typically, keyword research is a significant input into other marketing processes, such as content marketing and SEO audits. We often use it to develop a custom integrated digital marketing program for our clients.
Our keyword research services:
Track the performance of your keywords, recommending new opportunities
Analyze the effectiveness of your current keywords
Prioritize your keywords to enhance your chances for success
Evaluate successful competitor keywords
Identify the keywords you should be targeting to support your business goals
Measure of SEO Success
The growth of keywords can measure the success of your SEO campaign. When keywords start to increase in position and ultimately reach page one of Google, that means your SEO campaign is working. Keyword research lays the foundation to optimize the rest of your site, which signals to the search engine algorithm that your site is improving and growing. As search engine spiders crawl your site, they will take notice of the optimized keywords and begin to position them higher in the rankings.
Increased Site Traffic
Keyword research services help you know how challenging it will be to rank for a specific term. Your business website could have much local competition, making it harder to rank for popular keywords. Keyword research and analysis help you find keywords you can rank for quickly. Any key terms on page one will help your website bring in more traffic. You can pick the strategic keywords that people will search for with keyword research. As your website improves in authority, your SEO keyword research service can help you select unique and more competitive keywords to rank for.
How Our SEO Keyword Research Services Work
The Creative Services @QAT Global Approach to Keyword Research and Analysis
We begin our approach by capturing all potentially relevant keyword phrases and then, through the application of a variety of refinements, narrowing down that broad list to a final set of target keywords calculated to provide the most significant return.
Types of Keywords
There are different types of keywords based on the searcher's intent. Keyword analysis and research show that intent could be focused on recalling past knowledge, learning additional information, or taking action. Google classifies keywords into three main categories: "go," "do," and "know." "Go" outlines the keyword category of recalling past knowledge by knowing precisely what users are searching for. "Do" outlines the keyword category of completing an action. "Know" outlines the keyword category of learning additional information. These different keywords help put the searcher's intent into a better perspective. They are crucial when choosing the right keyword for your target audience.
Target Audience
When determining which keywords to use on a website, it's essential to focus on and understand the target audience. Understanding the target audience puts effort towards relating and concentrating on the audience's niche or what sets them apart from other competitors. Obtaining and utilizing the right keywords can be a massive setback without understanding their platform or where an audience comes from. Recognizing the target market for SEO campaigns or implementing keyword research and analysis in an industry is the right strategy in effectively identifying and getting the most out of an audience.
SERP Intent
Understanding a search engine's intent is as crucial as understanding an individual's search intent. Search engines use keyword research to find the best content for their users. Where you add or insert keywords into your content is just as critical as the words you choose. For some keywords, it's easier to understand where they go on a website. What's important is determining the goal of your keyword and adding it where it will benefit the most on your site.
Additional factors we consider include:
Target Audience Demographics. Knowing the search behaviors and characteristics of your target audience(s) is vital for identifying keywords that attract the attention of highly qualified candidates.
Long Tail Search Terms. Long-tail keyword research recognizes lower volume phrases with high conversion profitability or high conversion probability. For instance, only a few users may search for a particular product type, but it would be well worth targeting if each sale represents significant revenue.
Relevance. While a phrase may generate much volume, if a company does not offer products or services relating to it, it is not worth targeting since it can't help users with their search and thus doesn't align with user intent.
Search Volume. Generally speaking, a phrase generating 40,000 monthly searches will likely be more promising than a similar phrase generating 4,000 monthly searches.
Specificity. Some phrases have an enormous volume but are too broad in meaning to attract relevant searches. In contrast, others have considerably less volume but extremely high relevance and user intent strength.
User Location. If most monthly searches for a given phrase are from outside your target geographic location, it is probably not worth targeting.
Local SEO Keyword Research. Keyword research for organizations serving local markets demands a different methodology and one in which we are very experienced.
User intent. Searches that indicate someone is more likely to be in the market to purchasing versus doing general research are better targets.
If your current SEO campaign isn't yielding the results you want, the problem could go back to the beginning: keyword research and analysis. A fresh round of keyword research can help you get the return on investment your SEO efforts deserve.
The Process
Keyword Research is a Six-Step Process
Keyword Research FAQ
What are keyword research SEO services?
Keyword research is the practice SEO professionals utilize to identify the right keywords for a specific business helping them rise in search rankings. Keyword research, specifically in SEO, is one of many particular tasks that can help improve a website's ranking. Keyword specialists usually run keyword research and keyword optimization. They assist in researching to pick competitive and strategic keywords to start optimizing a business' website. Working with an SEO company can help your business's SEO campaign with keyword research services and a variety of other tasks.
Why is keyword research necessary?
According to Adweek, 81% of shoppers conduct online research before deciding on what to purchase. Visibility in search engine results is crucial to building an online presence that establishes trust and credibility with your customers. Knowing the search intent behind the words and phrases your target audience uses is critical to reveal opportunities that can potentially turn that audience into buyers. Keyword research for your website is not only important; it is everything.
Why is keyword research important in SEO?
Why is keyword research important in SEO?
Keyword research is fundamental in SEO because keywords help solve what a particular audience or individual is searching for. When your business develops content with no reason or direction, there's no purpose behind it for SEO to support it. Implementing keyword research helps boost the quality of your content's SEO. Keywords help search engines lead users by discovering your content and clarifying questions that help point an individual in the right direction. Without adding keyword research, SEO becomes less significant to your content's strategy.
How are SEO keywords used?
Keywords get used in numerous ways throughout a web page. They are in the titles, content, the words on the page, alt text in images, blog posts, and more. In the research phase, identifying the right keywords can be implemented throughout a website while avoiding overusing the phrase, known as keyword stuffing. But an SEO specialist knows how to strategically place keywords onto your website to help it rise in the SERPs.
How long does it take to rank in the top 10 on Google?
Ahrefs attempted to answer this very question and found that almost 95% of newly published pages don't get to the Top10 within a year. Where high-volume keywords are concerned, only 0.3% of pages ranked in the Top10 in less than a year. It typically takes about 2–6 months for those that do, and they have great SEO.
How much do you charge for your keyword research services?
It depends on several factors, such as the market's competitiveness, the size of your business, and (size of website/web pages) other factors.
What keyword research tools do you use?
We invest in tools to better serve our clients in their keyword research projects and other SEO initiatives, so they don't have to buy the technology themselves. We use many well-known tools like Accuranker, Ispionage, SERanking, Serpstat, Plerdy, Google Keyword Planner, and ScreamingFrog. We also observe social media trends and hashtags to recognize current trending phrases online.
What is your keyword research process?
At Creative Hive Labs, we leverage an array of keyword research solutions and tools to help our clients identify opportunities to grow digital traffic and revenue. We also offer services to execute these recommendations and keyword research strategies, such as content development, metadata, and content strategies.
What types of keyword research services do you provide?
We provide clients across a variety of industries with a complete SEO service offering. The core of these services is keyword research, which is the baseline of any SEO or SEM-related project.