We're a results-driven and trusted WordPress design company.
Managing your website should be easy, and our WordPress website specialists prepare you on the most user-friendly platform available. Create a high-converting site optimized for search with Creative Hive Labs's professional WordPress design and development services.
If you've Googled what WordPress is, you probably already know that WordPress is a tool used to create websites. WordPress powers more than 38 percent of the web — that means approximately 1 in 3 websites trust WordPress. A search on how to design a WordPress website will inform you how easy to understand and user-friendly the platform is. With a WordPress site, the possibilities are endless. You have control over everything regarding how your site looks and feels, from image displays, fonts, sidebars, blog post displays, home pay layout, and more. All this control can be overwhelming, but using a professional WordPress design and development team to make your vision come to life delivers better results faster.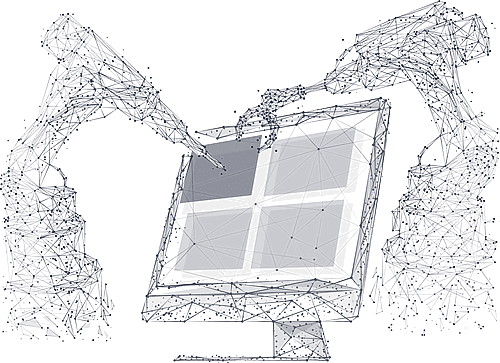 The WordPress Website Design Process
How WordPress Web Design Gives You a Business Advantage
Your website must be found online to get more sales. Your web design needs to showcase all the information your potential customers need and be eye-catching. It must provide the best browsing experience and have intuitive navigation.
Through the lens of a WordPress expert, everything your business site should be is absolutely possible and quickly developed with WordPress design services.
Under the direction of a WordPress expert, you have a completely customizable web platform that is a perfect tool for creating any website. With WordPress website design, you can showcase your eCommerce store, business site, or blog the way you want. There are more than 7,400+ free and 12,000+ paid WordPress themes that set a standard of how to design a WordPress website the right way, and a WordPress developer can build one uniquely for you.
Your site management shouldn't have to be complicated. The core WordPress development team tailored the platform to cater to a non-technical audience. The WordPress CMS is so automatic that it can make anyone feel like a WordPress web programmer. All that's required is logging on to your WordPress admin dashboard, adding or updating your web content, and seeing the changes immediately when you refresh the page.
WordPress is known as an easy visual editor, but the extent of its web design abilities holds considerable authority. With plugins, you have access to powerful analytics, WordPress SEO tools, graphic sliders, custom forms, and other eye-catching elements to add to your site. The 58,000+ free plugins streamline how to build a WordPress website with complete functionality.
In addition to excellent WordPress SEO plugins, the platform is structured to optimize your site as quickly as possible. You can easily add metadata on posts, include your keywords in your permalinks, and optimize images with alt text — building a solid WordPress SEO foundation. WordPress themes and plugins provide an outstanding user experience that Google rewards with higher search rankings.
Our WordPress experts equip your business site to perform at its best, attract more traffic, and ultimately generate more leads. Compared to hand-coding your site from scratch, working with a WordPress website design agency allows you to secure an optimized site faster and at a fraction of your budget.
Creating a Design That Resonates with Your Target Market
In WordPress terms, themes decide your website's look and feel while plugins add functionality, such as installing search engine optimization (SEO) tools or adding a contact form. Generally, a WordPress web designer focuses on your branding and visual elements, while a WordPress web developer deals with the code.
There are countless publicly available themes to choose from, some of which are free, and others are paid. Deciding which one would be the best fit for your business can be overwhelming on your own. That's where we come in. We have experience working with all of the popular themes and frameworks. We can guide you in selecting the best basis for executing your vision or creating something custom.
You'll be using a design that hundreds or thousands of other websites are using, although many of them are not thoroughly optimized. You're never sure if there are any errors and incompatibilities with the theme that are only visible to search engines. You also can't make changes to meet the vision of how you want your WordPress site to look. We can, however, custom design WordPress themes with our innovative coding procedure using Responsive Web Design technologies and child themes to ensure your WordPress custom theme robustness and longevity.
Through custom WordPress website design, we can help you develop a unique presence with your business.