Web Designs That Deliver Results
Creative Hive Labs is a web design agency that collaborates with clients to produce a digital appearance for brands to drive awareness and grow sales or leads. We specialize in planning, developing, optimizing, and maintaining professional websites that engage visitors, rank in search engine results, and reach highly qualified prospects.
In today's marketplace, a professional website is a must. Nine out of 10 customers will seek out your company online, and your website will deliver their first impression. Make sure it's a good one. Every company needs a professionally designed, effective, high-quality website that captures the attention of potential customers and educates them on your company's services and products.
We treat websites as practical pieces of art that play a crucial role in your overall marketing achievement. Your website should be the heart of your marketing universe – a place where email campaigns, landing pages, and social media all point. If your funnel falls short, we'll determine how, where, and why and create a design to deliver results.
We don't just build websites. We help businesses flourish online.
Today, your website is at the core of your business. If you want to make a lasting impression, it must make the right visual impression. We think the best websites go beyond aesthetic appeal, though. What visitors want more is to feel an emotional connection. In our view, the best websites appeal to our inner sense of order and logic yet engage with a hint of surprise – equal parts vision, functionality, and usability.
For us, a successful custom website design aims to advance the perception of importance in your organization. First, we seek to inform and educate with the organization of content and intelligent navigation. This helps teach your users how to get what they want easily and quickly. Second, we create the details. Purposefully, we eliminate the distractions to your goals and focus only on the factors that build quality around your brand. We build the trust that you are the ideal solution your visitors have been looking for by design.
While the visual components of your website or application contribute to its success, our designs also live under the hood. Every custom website we undertake includes the following considerations:
Foundational SEO practice

Responsive design principles
Designing for Visual Impact and the Full User Experience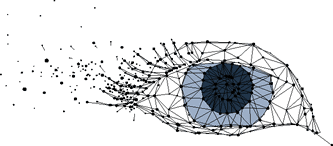 We can't say enough how critical your website's design is to the success of your business. A research study of online health sites explained that when it comes to reasons that cause an audience to mistrust a website, 94% of respondents cited design factors over content as more influential of their disbelief. This should come as no surprise because we know that we buy with our eyes before anything else. This isn't to say that having a website that looks great is enough. Website design is more than just excellent graphics and colors. Superior website design takes into account the visitors' experience. Apart from impressing your guests with how exceptional everything looks, we make sure your guests get around quickly, finding what they want when they need it. An effective combination of great aesthetics and usability translates to successful web design.
We delight in developing and executing an intelligent website strategy. After all, creative problem-solving and a passion for design are at the heart of everything we do. This is apparent in our design style, and we're constantly pushing our limits.
Before making a purchase decision online, more than 80% of consumers do research first. So why invest thousands in a website if no one can find you? Make sure you are part of the purchase conclusion by being proactive in its marketing and development. Your website is a living, breathing channel, and to keep it running and adapting to the changing online world, you need to plan to make ongoing updates, actively market it, and support it with advertising. We're passionate about all things digital and are committed to helping you make the most of online and available opportunities.
FAQ
What types of resources do you use when building a website?
The exact mix of resources depends on the specific needs of the project. Teams may consist of requirements analysts, UX and UI designers, copywriters, full-stack web developers, graphic designers, programmers, conversion specialists, quality assurance engineers, etc. Teams work under the supervision of the delivery manager.
Are your website designs pre-made templates?
Each website we design is unique and styled explicitly according to your business requirements. We typically use a pre-made theme with a user-friendly integrated page builder to make it easy for you to update the site.
Will my website be optimized for search engines?
Our designs are technically compliant with SEO guidelines, and we offer a variety of SEO services.
Can I see my website while the project is in progress?
We will provide you access to the development server and post the project at meaningful stages. We believe in transparency and an agile development strategy. Therefore your suggestions are welcome at each stage of development.
After project completion, who is the owner of the source code?
After your website is complete and paid in full, you own any original source code.