Keep your content fresh, agile, and attractive.
Build your website on a CMS that is easy to use and maintain and delivers on your brand experience.
Regardless of size or product/service offering, every organization must take great care in handling its online presence in today's web-centered world. Your company website is one of the top sources people refer to when learning about your company. Make managing your website easier with a content management system (CMS). A CMS is a web application that enables multiple users to author and edit content using a web browser. It eliminates the need for desktop software to update your website content and provides 24/7 updating access anywhere you have an Internet connection. Using a CMS to manage your website puts the control back in your hands.
While typical web development companies tend to use a one-size-fits-all approach for content management, at Creative Hive Labs, we offer various options from open source to custom development to provide the best solution that fits your specific needs. We have extensive experience in WordPress, as well as building proprietary Content Management Systems.
Delivering the kind of user experience your website visitors expect is easy when your site's technology is built on is secure, robust, and scalable.
Expandable, Flexible, Affordable

Supports Responsive Design

User Roles & Controllable Access Capabilities

Frequently Updated With New Features and Security Updates

REST API & WP-CLI Make it Developer Friendly

Supports Multi-site & Multilingual Functionality
Create a Web Site that Meets Your Unique Requirements
Every organization has a unique set of objectives for its website. That's why the first step in our development process is to learn as much as we possibly can about your organization and goals. We want to understand your market and how you do business to create a design plan that is both user-friendly and technically sound. If you are working with an outside design agency, we'd love to speak to them, too. We will then detail our strategy in a functional specification document. This all happens before we start writing a single line of code.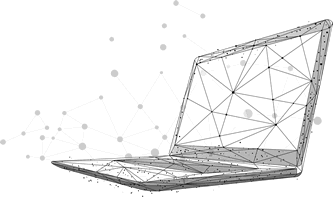 Technology Designed for Future Success
Once we have a design plan agreed upon that will achieve your goals and objectives for your website, we will get to work developing a UI and backend that you are going to love. You will be in constant contact with your delivery manager since we use a hybrid agile/scrum development methodology. This will allow you to see the site come to life as development milestones are reached, make minor changes along the way, and be in constant communication with someone who understands the website, your goals, and the technology.
Benefits of Using CMS Systems
Anyone can edit anywhere, anytime — non-technical staff with basic word-processing knowledge can add or edit content, allowing you to reduce website maintenance costs and minimizing your need for an internal website support team.

Improve website security with different levels of user roles and permissions for staff to prevent them from changing content and functionality that they are not authorized to alter.

Improve your internet and direct marketing efficiency with easy scheduling and dynamic content to integrate your digital and SEO campaigns.

Ensure enterprise design consistency — an enterprise CMS has content stored in a database, the UI is separate, and a shared repository for images and other media.
Why We Leverage WordPress as an Enterprise CMS Solution
Powerful content management coupled with a user-friendly interface.
Typically, an enterprise website requires handling significant traffic; however, what constitutes an enterprise business can vary. Enterprise sites often accommodate localization, multilingual content, and multiple sites. These solutions also require complex access requirements such as clearly defining roles, permissions, and capabilities.
Over the years, WordPress has grown from a basic blogging platform to one of the most popular and fully functional content management systems mature enough to handle the above requirements. Today, WordPress powers 42.6% of the internet, consisting of many enterprise-level sites from various industries, including media, finance, entertainment, education, politics, government, and more.
In our global business environment, it's critical that you respond to your customers and the market quickly and easily — your website is your first line of communication. Creative Hive Labs offers a full range of CMS and ECM services that give you the control you need, increase the effectiveness of your website, and can reduce the cost of controlling your business.
WordPress is a proven CMS that handles several applications, millions of users, and 10-100M views a month, which is why it has become a desirable solution for enterprises today and one of our top picks for a CMS solution. Creative Hive Labs's experts in WordPress configuration, optimization, and customization are ready to help you create a unique CMS setup that will provide you with high flexibility, scalability, affordable costs, a user-friendly environment, high-security standards, and more.
Recognizable organizations using WordPress as an Enterprise CMS
Benefits of WordPress as an Enterprise CMS
< Case Study />
Creative Hive Labs Uses WordPress to Solve Media Company's Need for a Secure Enterprise CMS
The client wanted to redesign their website to make it more user-friendly for their diverse user base. The updated site's primary goals included the ability to support large amounts of content, media, concurrent users, extensive downloads, and an integrated newsletter.
Dedicated to Your Long Term Success
At Creative Hive Labs, we build enterprise CMS using WordPress, which is not only technically functional, but – using our knowledge, Search Engine Optimization, Social Media, and Integrated Marketing – are also designed to be SEO – and social-friendly, fast, and stable. Our turnover services include training for your staff on CMS, SEO, and social media so that they can start entering and changing content immediately.
Chances are, once you are up and running, you will want to add new features to incorporate the latest social networking site, interactive content, and so forth. Rest assured, we will be here to help you keep up with technology, innovation, and customer needs, either on a retainer or ad-hoc basis, without a long-term commitment.
Lets Chat
Do you have a website you'd like to redesign or build using a CMS platform? We're here to chat about your project in detail, with no commitment required.