Developing the Technology Plan on How to Support Your Business and Products for the Future
Planning the path to success for marketing, websites, and apps with a solid strategy and roadmapping
Technology is at the heart of everything we do in business today. From marketing execution to developing and supporting websites and apps, you need a plan for success. A technology roadmap outlines its technology initiatives, products, services, and strategies. It visualizes how IT will evolve to support the business and its core products. It outlines the "why," "what," and "when" of significant IT investments before you start the "how" — the development and implementation work. Technology roadmaps are essential to supporting employees in their work, delighting customers, and growth-oriented innovation.
Technology roadmaps can help organizations understand current needs and predict future needs, making it easier to determine technical requirements. A good roadmap will help you avoid distracting dead ends, and expensive wrong turns.
Key Elements of Technical Roadmapping
Strategic Roadmapping
At Creative Hive Labs – A Division of  QAT Global, our roadmaps don't simply lay out what needs to be done – they provide clarity on timelines, short-term and long-term goals, milestones, resources, and deliverables, making your decision-making process more clearly defined. Each element is clearly identified throughout the roadmapping processs. Align your entire organization around what you want to achieve — so you can focus on delivering the right solutions and messages to get there.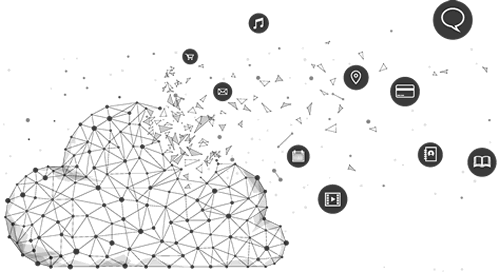 A Single Company Path to Custom Development with QAT Global
Since Creative Hive Labs is a division of QAT Global, we are able to provide a single-company path to custom software development.  QAT Global's custom software development services are perfect for enterprises and startups alike. When you need a robust, scalable, secure, and innovative solution, our experienced team will deliver. Plus, your Creative Hive Labs team will be there to work with your software development team to ensure that your marketing and brand are seamlessly carried over to your new custom software application and that you are ready to promote it.