Get a High-Performance Design to Showcase Your Great Content for Maximum Results
A corporate blog works as a platform to connect with your audience and facilitate consistent online brand messaging. However, the way you design your blog can have a significant impact on how they read it. When you partner with Creative Hive Labs for your blog design project, you'll get a team of experts, a great design, and WordPress integration — to name a few.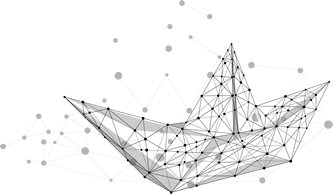 Design Services that Create Visitor Engagement
Once you create and maintain a blog, you're speaking directly to your target audience, creating a more personal connection with them, which adds authenticity to your businesses' digital marketing and positions your company as experts in your field. Your blog layout can include many things. It can contain case studies, company news, infographics, behind-a-scenes stories, as well as other relevant content that a potential customer would like to know.
Our blog designers know blogs are essential to companies. That's why they take the time to create blogs with the same level of attention to detail they use when developing full-fledged business websites.
Features
Corporate Blog Design Services That Focus on Your Success
Our blog designers focus on you; it may sound simple, but many get caught up in what they believe looks good instead. Our blog designers take time to understand your company and target audience to create a top-notch design and an efficient design.
Our blog designers will develop a blog design that reinforces your company's online presence based on your current site, brand, target audience, and goals.
In following the steps of our website design process, our blog designers create a prototype, refine it to perfection, code it and integrate it into your website. The prototypes our blog designers provide will speak to your readers and capture the look of your site and brand so the final blog design or theme can be integrated seamlessly into your site's design.
Inside our Blog Design Services
Once the design has been finalized, our blog designers load it into WordPress blogging software. This user-friendly blogging platform offers many plugins, which can help expand its functionality exponentially.
Our blog designers will help customize your blog to make it work well for your company. We recommend using an email subscription widget, so your readers can sign up to receive your posts in their inbox when they're published. Your blog captures their readership without waiting for them to visit your blog!
Content Development Guidance
Developing a Strategy for Success with Your Audience and the Search Engines
Corporate blogs are generally helpful for several essential things:
Product or service promotion.
Thought leadership, or content from experts in a particular field.
Communications and engagement between a brand and its audience.
Social sharing and word-of-mouth marketing from visitors.
Yet, a corporate blog shouldn't be all about being pushy in terms of advertising and marketing. Instead, it should be a more relaxed atmosphere than a brand website: creating a dialogue, providing helpful industry information and tips, and building relationships with consumers. Most of all, it should connect with your readers. To ensure you have a solid engagement strategy, we'll work you you to plan out blog topics, the right tone to use, and identifying people on your team to get involved in writing. We'll also help you plan your strategies for the user interface aspects, such as images, colors, fonts, and tools to create consistent designs and graphics, so everything is on-brand.
Having great content is just a single part of having a small business or corporate blog. Along with well-researched and well-written posts, a successful blog also needs a clear organization. Categorizing and tagging posts is essential to making this content accessible to users and search engines.
When a website's content is consistently kept new and updated through active blogging, web crawlers scan and recognize that it's full of fresh, quality content, helping with search engine optimization. Blog posts should naturally be full of relevant content and keywords to allow web crawlers to identify a website's purpose. A business blog not only helps out the customers you are targeting but, when done well, its SEO ranking as well.