A Plan for Content that Connects with the Right People at the Right Time and Place
Connecting the dots between "when," "where," and "why" with "what" and "how."
Choosing your words carefully is essential as they have the power to either engage your customer in a meaningful experience with your brand or leave them feeling disconnected, but so is creating a plan for the development, access, and structure of that content, which is the role of content architecture. Content architecture is an umbrella term for the various methods of logical content organization to support the user experience and manage content in a scalable manner. Content architecture strategy guides the creation, delivery, and governance of content that is not only meaningful and relevant but aligns with your business goals and the user's needs to ensure you get the right message, to the right people, at the right time and place. A strategic content architecture will empower your team to deliver personal, scalable, and engaging content across channels and devices.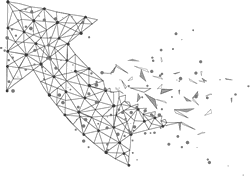 Definitions
Content architecture is the labeling and organization of each element that makes up the content to ensure that these elements are searchable, useful, and reusable. It is focused on the back-end content structure and scalability, along with the facilitating technology.
Content strategy is focused on the front-end customer experience and the content itself.
Content Architecture Services
We work with you to execute your information architecture strategy. This includes defining workflows, content models, and wireframes to be used in the creation, management, and distribution of content.
Content Strategy Services
We will help you plan a content strategy and manage your content throughout its lifecycle that will deliver results for you. This includes defining your vision, identifying target audiences, defining customer journeys, determining the purpose and scope of your content, and establishing a model for you to follow when designing experiences to your customers.