Mobile Solutions For You
Exceptional mobile applications combine strategic vision and user-focused design to reveal indispensable consumer benefits that drive business growth. We help you take an idea from concept to completion through the mixture of design, front-end development, and backend software development. Turn ideas into products.
We create custom B2B and B2C mobile apps through the union of design, front-end development, and backend system integrations. Drive engagement, grow traffic, & increase conversion rates by partnering with an innovative app & web development agency.
As a mobile app consulting company, we strategize an end-to-end mobility solution for your business. Our mobile consultants plan your app architecture, design, usability, development, testing, marketing, and monetization strategies to drive business growth.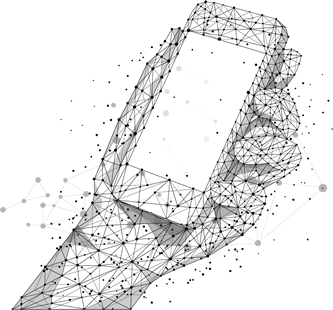 Planning for Success
Our process of ensuring every detail is in place for a successful final product aligning with goals and budget:
Development Approach
Our team listens to your business requirements and goals, identifies solution feasibility, conducts industry research, and advises on the best roadmaps for app development, promotion, and other services. The products we build integrate all standard practices. When you opt for our consultation services, we walk the extra mile to analyze your target market, business competition, user personas, and much more to deliver conversion and success-focused solutions.
A Single Company Path from WordPress to Custom Development
When you're ready for a truly custom web development solution, you can seamlessly transition to working with the custom software development team at QAT Global. Since Creative Hive Labs is a division of QAT Global, we are able to provide a single-company path from WordPress-based solutions to full custom development. This provides customers with a strong advantage as their needs evolve, they gain market traction, or they gain additional startup funding, since the team that helped them get to that point will also be there to help them as they grow their solution.