Invest in a name that will help you succeed.
The name of your business can have a massive impact on its success. A name that's too long, hard to spell, or hard to pronounce might cause marketing issues down the road. Your name should be able to grow with your company and provide direction for brand logos, graphic design, imagery, and messaging. And it needs to separate you from your competitors, differentiating your products, services, and offerings from the rest of the pack. Last but not least, it needs to protect you from trademark infringement issues and be available as a domain.
With our Business Naming service, you'll:
Give your business the best first impression possible. (After all, you only get one)
Choose your perfect name from a list of pre-vetted options that are trademarkable and available for URL and social media.
Avoid a potential legal or PR nightmare caused by infringing on another trademark or using a name with an ugly underbelly.
Focus on building your brand instead of brainstorming for the perfect, available name.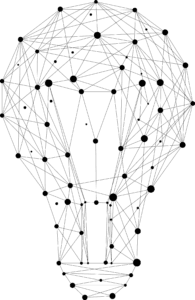 What We Look For in a Brand Name:
Easy to Pronounce & Sounds Good
URL Available & is a .com Domain Extension

Is Not Easily Confused with Other Brands

Doesn't Include Brand or Trademark Names (In Your Domain & Company Name)

Doesn't Have Pluralization or Punctuation that Could Cause Confusion

Social Media Accounts Available
Our Process
It's important to take your time when choosing a name, as it will set the tone for your company and serve as an identity for years to come. Our comprehensive process for business naming will help you find the perfect match.
Next Steps: Securing a Domain Name
Once you have decided on your business's name, we can assist in getting the domain registered for it, or you can do it yourself. Securing a ".com" domain is still critical for most businesses as potential customers tend to type them in when searching for your company. They are also easier to remember and are often associated with established businesses. Good domain names are often snapped up fast, so it is critical to make decisions quickly once the domain names have been vetted and provided. Once your domain name is secured, you will then need to purchase website hosting, register the business name, and get an official address and phone number for the business.