Creative Services Retainer Packages
Meeting your new business's communication design and marketing needs can be challenging, mainly when demand is unknown and is likely to vary widely. A creative retainer gives you instant access to a wide range of professional marketing and graphic design services minus the overhead associated with a permanent employee.
We aim to build long-lasting partnerships with our clients. With our Creative Retainer Packages, your business is backed by your very own "in-house" marketing and design team, giving you the opportunity to take action and implement all those big ideas you are bursting to act upon and, ultimately, grow your business. When you sign up for a creative retainer, Creative Hive Labs reserves your retainer time exclusively for you. Even if you have rush work or an unplanned need, our creative staff can immediately respond to your needs.
For multiple small projects, you can take advantage of your combined work volume and avoid the need to seek estimates, manage multiple contracts, and pay multiple invoices. A creative retainer can also stabilize your monthly services budget.
Included Services
Graphic design, strategic consulting, interim creative management, website design and maintenance, email template design, research, writing, editing, print management, recruiting and design project management services are all included in our creative retainer agreements. You can roll unused hours into the following month. Rollover hours expire at the end of the second month. In the last month of the agreement, unused hours are forfeited. Hours in excess of the monthly agreement are billed at the retainer rate. Assistance in advertising and branding strategies for your company.
A creative retainer does not cover expenses like printing, stock photography licensing, and subcontractor fees. Our Creative Director will consult with you before beginning work to identify any fees or costs that may be billed in addition to your creative retainer agreement.
Basic Stock Promotional Videos
Promotional Product Design

Marketing Automation Support
Each month, Creative Hive Labs will prepare a report that shows all the time we've spent on your projects.
You create your package by choosing the number of monthly design hours. Creative Hive Labs offers packages ranging from 40 hours to 120 hours per month.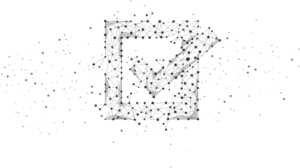 Why Creative Hive Labs
We deliver creative web solutions and marketing agency services backed by 25 years of custom enterprise software development experience. The Creative Services team lives and breathes the art and science of growing businesses through smart marketing. We like facts and figures, but we also like to create beautiful, high-performing solutions. And we know you can have it both ways.
Together, we'll conquer your biggest challenges. We will handle the areas you don't know about or don't have time for, so you can focus on doing what you do best. Our services are designed to support you throughout the full business lifecycle – from idea to funded to design refresh. We're here to support you with the needed research, creative, and technical expertise you need to reach your business goals.
Our creative and disciplined team includes experts in PR, design, advertising, media, and all things digital. We build your specialized strategy on our integrated marketing philosophy of sincere, authentic relationship building and setting manageable and measurable goals. It's simple – we mean what we say, and we deliver what we promise.
We at Creative Hive Labs are passionate about transparency, reliability, trust, and outstanding customer care – we aren't happy with our solution until you are. We take excellent care of your needs. We understand your business goals and deliver according to your business values.