Creating the Right Visual Perception of Your Business
Corporate identity is the visual perception of an entire organization. It differs from branding, which is the complete story of a particular service or product, from the visual elements to the story behind it and its positioning in the market.
Corporate identity is all the visual elements chosen to represent your organization's overall face – from corporate logos to typeface, tagline, imagery, color palette, and tone of voice. A corporate identity kit can include a variety of different materials. The corporate logo usually forms the cornerstone of a corporate identity package, and everything else is designed around that logo.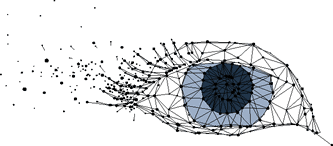 Corporate identity design is the process of creating all these various company visuals and the specific design that goes into them. Although this is not tied to a product or service and the values, it is still an identifying factor for the organization. As such, it must be representative of who the organization is.
When implemented consistently, an excellent corporate identity helps to create a brand that is instantly recognizable and remembered by an audience. Your corporate identity will increase your hold over your brand image and influence how your customers receive your brand. At Creative Hive Labs, we can help you with your corporate identity designing requirements and enhance your brand image tenfold with our perfect color palettes, unparalleled creativity, and industry trends.
Elements of Design for Corporate Identity
In today's competitive business world, it is essential that each company have its own distinctive and unique corporate logo and identity. The elements designed for your business will be selected based on the industry, marketing plan, and business model.
Logo Development
Get Your Business Noticed With a Professional Logo
Are you ready to take your brand to the next level? Logo development with our team of experts will do just that. We'll work with you to create a unique and impactful logo that will help you stand out from the competition.
With your logo serving as the primary visual cue between a consumer and your brand, your logo must make a lasting impression. It is the element that defines your business. Creative Hive Labs will design you a stunning logo and supply you with all the necessary file types so you can apply it across your digital and printed marketing, namely in JPG, PNG, EPS, PDF, PSD, AI, etc.
Your logo design package includes:
• 4 logo design concepts
• Several revisions
• Supplied for print and web use
Developing Brand Guidelines
The key to consistent branding, messaging, and design accuracy.
When shared and adopted across the company, the brand guidelines explicitly set out the acceptable color choices, fonts, design, and usage for printed and digital collateral. Keeping everyone on the same page will keep your brand on the right track.
Creative Hive Labs can develop a brand style guide that presents examples of what your brand looks like in various visual media such as print, internet, and other collateral. Your brand style guide will include details on:
Make your brand stand out with design elements that work for you, not against you.
Business Card Design
You want a business card that makes a statement. Professionally designed business cards create a great impression and encourage new contacts to connect with you. Improve the level of impact you have in conferences and meetings by handing out a professionally designed business card. The right business card starts conversations. It subconsciously motivates those presented with it to call you back.
Business cards are an essential part of building brand recognition and should match the rest of your company's branding and aesthetic.
Your custom business card package includes:
• 2 design concepts
• Several revisions
• Original, editable design file
• Digital, print, web files
Company Stationery Design
Complete your branding with elegant custom stationery that keeps you looking polished and professional. Get custom stationery design from Creative Hive Labs, and our designers will create something you'll love. We can also assist with the development of promotional merchandise, company apparel, and brochures and arrange the printing of your stationery.
Custom stationery ensures your professional appearance remains consistent when dealing with potential and existing clients.
Your custom stationery package includes:
• 2 design concepts
• Several revisions
• Supplied for print and digital use
Email Signature Design
An email signature design is the first thing your clients get to see after your logo design. Therefore, it must be compelling and engaging enough to contain their attention. At Creative Hive Labs, our team of professional designers craft aesthetically pleasing and creative corporate email signature designs capable of attracting a bigger and better audience every time.
PowerPoint Template Design
PowerPoint presentations are an excellent means of convincing your clients about the services and products you offer, and a well-designed custom template works to convey your brand visually. From incorporating your logo and brand style in each slide to keeping them professional at the same time, our designers make PowerPoint template designs capable of making an immense impression on your clients.
Flyer Design
Unlike most marketing trends, flyer designs have never been outdated. An attractive flyer design made with a proper balance of creativity and an eye for detail is always a means of gaining massive brand recognition. Creative Hive Labs takes pride in designing ultra-attractive flyer designs for each niche and helping clients attain maximum recognition amongst their potential audience.
Brochures
Brochures are a powerful and proven sales tool. A brochure is a portable advertisement for your business. They can be left at local businesses, passed out at trade shows, and given out in a physical or digital format to anybody who is interested in becoming a customer. Brochures have proven to be one of the most cost-effective marketing methods worldwide for product and service companies.
Brochures can hold a lot of facts and, if well designed, make your new business seem stable and professional. Your brochure should reflect your brand and its values. It should help your business win their trust.
Because brochures make such a profound impression, they should be created by a professional along with your other collateral. Our professional designers understand your design needs very well and have the graphic design skills and deep understanding of marketing and printing technology required to deliver beautiful results.
We deliver the editable source files used to develop your design, plus two types of PDF files:
• A print-ready version that you can use to order prints at any print service
• A lightweight PDF version that you will be able to email or post to a website
Print advertising is still a crucial part of today's integrated marketing campaigns, creating brand awareness and driving to action online. A time-honored type of traditional marketing, print advertising is a mainstay of many marketing plans and a key component of content marketing, complementing digital strategy by driving online initiatives.
As an extension of our branding and positioning services, print advertising allows us to convey your brand or product to consumers effectively. Our print offerings, utilizing clever copywriting, dynamic design, tight typography and compelling calls to action, will help deliver tangible results through marketing that consumers can touch and feel.
Every one of our custom ad designs includes:
Full color or black and white

Unlimited revisions

Royalty-free photos

PDF proofs

300 dpi camera-ready artwork for print or 72 dpi RGB for web
Our years of graphic design and direct marketing experience help us create response-driven print advertising design services optimized to increase response rates and stretch your advertising media dollars.
We can help place your print ads with any publication and format them to any size and resolution. We commonly use a PDF file and 300 dpi, known as a high resolution, to give to your print publication. But if you need another file format or print resolution, we can do it.
Let us take care of the ad design and print marketing services while you get back to the business that you do so well.
PR Kit
Press kits, or media kits, can be the key determining factor in the success of your launch. A PR kit, also known as a press or media kit, is a collection of promotional materials hosted on your website and intended to help publishers and journalists promote your business. It contains resources and information about your business, such as company background, team bios, product factsheets, brand logos and branding materials that anyone who wants to promote your venture and products can use.
PR is essential to the growth of a new brand, and Creative Hive Labs is well-equipped to help you create a PR kit with the most optimal strategy for packaging and promoting your company, products or services. By creating press kits that stand out to your target audience, we can help develop the buzz necessary to bring attention to your brand and generate consumer interest.
Standard components in a PR kit include:
• Biographies of Staff and Leadership
• Photos
• Company History
• Recent Press Releases
• List of Industry Awards
• Contact Information
• Other Noteworthy News Stories About Your Brand
• Image of Logo
• Answers to Frequently Asked Questions